Best keto resources for practitioners in 2023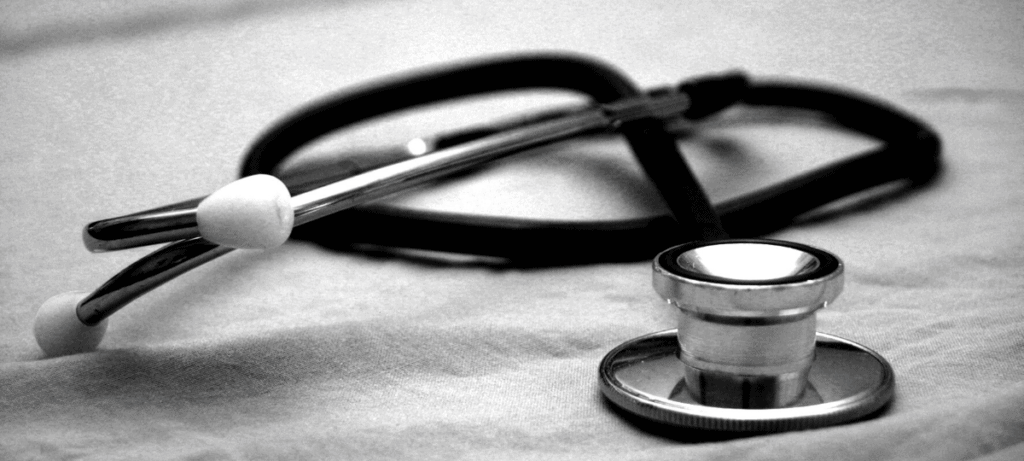 Keto resources for doctors || Continuing Medical Education (CME): Certification programs | Conferences | Free CME's || Clinician questions | Fasting science | Deprescribing | Building your practice | || Keto therapy guidelines | Therapeutic Carbohydrate Reduction | Ketogenic Diet Therapies || Culture | Patient education resources | Best resources for a keto overview
We at Metabolic Multiplier are diet diplomats, and support evidence-based lifestyle interventions. If you and your practitioner feel your metabolic health would benefit from a prescription strength lifestyle intervention then carbohydrate restriction might be for you. For example, a low carbohydrate diet plays a major role in reversing insulin resistance which can control diabetes and obesity. Some people experience remission.
Similarly, interventions that create the presence of ketone bodies in blood (nutritional or can help control neurological conditions such as epilepsy and mental illness. Knowing where to start makes change less daunting. Here is our curated list of the best the credible keto and metabolic health world has to offer.
Best keto resources for practitioners
Note: A low-carbohydrate diet is a loose term for restriction of sugar & starches. Similarly, there are many versions of the ketogenic diet for weight loss. A stricter version, the medical/therapeutic ketogenic diet (TKD) requires strict macro-nutrient measurement and strict patient adherence. A TKD uses blood ketone levels as an objective criteria of achievement.
Nutritional metabolic therapies
Many dietary patterns limit carbohydrates to achieve various health outcomes, including weight loss goals. Different dietary patterns are also emerging to treat specific disorders. Some are elimination diets to treat allergies or reactions to food, others aim at improving irritable bowel or other digestive issues. Other diet versions help with neurological or psychiatric disorders. These require close monitoring and specific design. For example, carbohydrate restriction and ketogenic diets can be used to control or reverse metabolic syndrome, type 2 diabetes and these versions also require careful control.
If carbohydrate restriction is used to treat a disorder, it is being used as a medical intervention, and as such it will require medical supervision and strict adherence.
Continuing Medical Education (CME)
|| Certification programs | Conferences | Free ||
Certification programs with CME's
Nutritional Guidelines: Ketogenic Diet Therapies (KDT), Therapeutic Carbohydrate Reduction (TCR)
Metabolic health conferences & Webinars offering CME's
Stretching around the globe, you'll find established metabolic health and low-carb conferences in our directory. The camaraderie of meeting others in the field in-person is immensely motivating! Most offer both virtual options with vibrant chat conversations and recordings for convenience.
Low Carb Events and Conferences offers a much more complete list thanks to the community-minded folks at Keto Chow.
Free CME's
Therapeutic Carbohydrate Restriction (TCR) Overview – Free CME. Includes a 3 credit hour, 16 episode training course. Treating metabolic syndrome, type 2 diabetes, and obesity. Great overview for the curious clinician by Diet Doctor.
Continuous Glucose Monitor (CGM) certificate – "Putting Continuous Glucose Monitoring (CGM) into Practice: Certificate Program" by Association of Diabetes Care & Education Specialists (ADCES) – 7.5 credit hours
CME's focused on Therapeutic Carbohydrate Reduction (TCR)
Treat metabolic syndrome, diabetes & weight loss by reducing insulin resistance
CME's focused on Ketogenic Diet therapies (KDT)
Some conditions benefit form the presence of ketone bodies. Evidence shows that ketogenic diets can improve some cases of epilepsy, mental illnesses, and neurodegenerative diseases like Parkinson's disease and Alzheimer's disease.
For a great overview article see "3:1 and 4:1 Therapeutic Ketogenic Diets." Our thanks to Keto-Mojo and author Nick Norwitz, PhD!
Clinician to clinician questions asked and answered
Fasting and time restricted eating
If human bodies spending time in ketosis is valuable then reaching this state through fasting may also be useful. Fasting can be broken into three categories: time restricted eating, alternate day fasting and extended fasting
The Fasting Method: What are the benefits? Getting started. Type 2 Diabetes. Wellness. Autophagy. Research.
Many individual practitioners can also help you with time restricted eating and fasting.
Satchin Panda, PhD is the leading research scientist publishing on Circadian Rhythms
Deprescribing on a low-carb or ketogenic diet
Building your metabolic health practice
Help potential patients looking for a low-carb clinician find you when they are looking for clinician support on their low-carb journey. Consumers might look in anyone of over 20 listings of Keto Doctors and Clinicians near me. If you are a low-carb practitioner building your practice, then we want to provide you tools to help you succeed. This Google sheet, Marketing your low-carb practice, can help. It has links to the submission page for each metabolic health practitioners directory. Let us know how it works for you or if we can help you along the way!
Targeting your approach to your patient's culture
We all benefit from supportive relationships in our lives. Recognizing a patient's affinity groups in making lifestyle changes will improve their chance of success, whether your patient is a post-menopausal woman or a member of a particular ethnic group. If you treat patients from a variety of ethnic groups, then you'll find this podcast from Bret Scher and Tony Hampton a must listen.
Guidelines for nutritional therapies
Ketogenic Diet Therapies (KDT) have been used to treat epilepsy for over a hundred years. Clinicians at epilepsy centers developed these consensus guidelines for pediatrics and adults. Low-carb diets, ranging from KDT to TCR, have more supporting evidence than any other dietary intervention.
Many other conditions (E.g., Type 2 Diabetes & obesity) respond to the less restrictive Therapeutic Carbohydrate (TCR) guidelines below.
Ketogenic Diet Therapy (KDT) Guidelines
Therapeutic Nutritional Ketosis is a metabolic state which can be measured by testing for the biomarker, ketone bodies, in blood, breath, or urine. Ketones are an alternative energy source to glucose for the body. Studies have documented many involved mechanisms of action.
Medical ketogenic diets often calculate the ratio of fat grams to grams of carbohydrate and protein. (Ketogenic Ratio).
Patients: If you take prescription medications or suspect you have an underlying condition, then please work with your clinicians to tailor your diet to your specific needs. Of course, there are also many websites, books, podcasts and self-proclaimed experts aimed at weight loss. Buyer beware.
Therapeutic Carbohydrate Reduction (TCR) Guidelines
Patient education resources
Clever Eats – Progressive steps towards metabolic health. Written & honed by a fellow clinician and Founding Member of the Society of Metabolic Health Practitioners. Vetted by members of their Education Committee.
Diet Doctor's guides for healthcare professionals
A collection of PDF handouts and articles you may want to use in your practice: All include Diet Doctor branding and a link to their coaching program. They're adding resources all the time, so check their website. For example, Blood Tests for Patients on Low Carb
Simply Good Food's Health Care Professional Portal
A rich offering of downloadable materials for managing your patient's medications and tests, and side effect management. Curated summary of research.
Other keto resources from Metabolic Multiplier