Metabolic Multiplier explores the effect of lifestyle on metabolic health.
What is a Metabolic Multiplier?
A metabolic multiplier promotes better metabolic health emphasizing lifestyle, behavioral, and nutritional interventions.
It can be an intervention, individual, or organization and is supported by evidence-based medicine.
What are Metabolic Interventions?
Imagine your clinician prescribing some of these documented, lifestyle-based treatments to enhance your basic biological processes. This perspective urges behavioral & nutritional changes before medications & surgeries. Such prescriptions could include:
Effective sleep, movement, and social connections
Sunlight and real food.
Managing stress, sugar, processed-food and as appropriate, other dietary interventions.
To improve metabolic health, consider low-risk, low-cost interventions first
These lifestyle measures can take time and work, but can have the greatest impact with the fewest undesirable side effects. Lifestyle changes before pills.
Leadership Team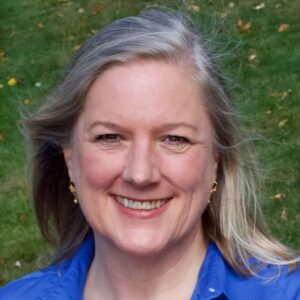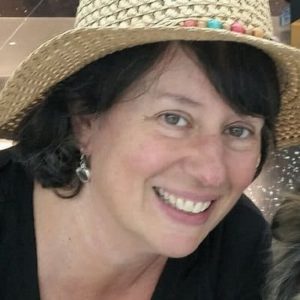 Thanks to our Metabolic Multiplier volunteers!
Our thanks to these Metabolic Multipliers for offering their help! We especially value our clinicians & scientists. Since we are volunteer-powered we are free from financial conflicts of interest. We support clinicians, patients and researchers.
Dietitian Contributors
Specializes in the nutritional complications that come with Ehlers-Danlos Syndrome, Postural Orthostatic Tachycardia Syndrome (POTS) and Mast Cell Activation Syndrome (MCAS).
Alyssa Gallagher, RD, CDE at St Luke's Humphreys Diabetes Center in Boise, Idaho
10 years in practice specializing in Diabetes: Pre-diabetes, Type 1, Type 2 and gestational diabetes.
Author, speaker, corporate wellness and health and weight guidance. I am a nutrition, blood sugar and ketogenic diet expert. Began with Dr. Atkins doing research & education.
Leads Clinician Team and member of Coordinating Team. Writes for Diet Doctor.
Virtual nutrition coaching for weight loss and diabetes. In addition to her professional site, Emily blogs about recipes, life, and travel at Bound by Food. Idaho.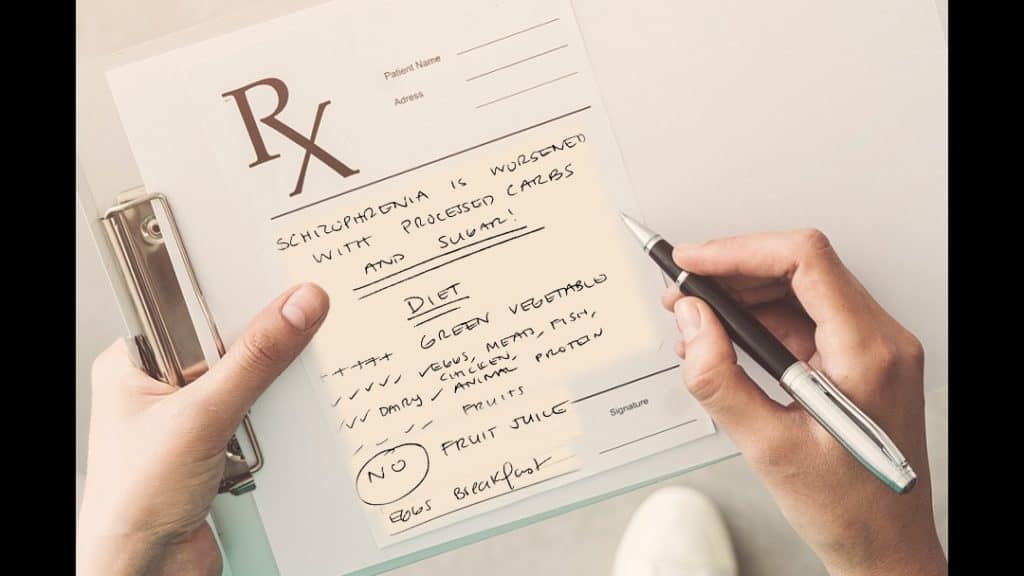 Therapeutic Ketogenic dietitian with extensive experience using medical ketogenic therapies to treat pediatric epilepsy and other neurological conditions.
Therapeutic Ketogenic dietitian with extensive experience using medical ketogenic therapies to treat pediatric epilepsy and other neurological conditions.
English & Spanish. Teresa's practice focuses on individualized nutrition drawing on her extensive experience. Both Ketogenic Diet Therapies and Therapeutic Carbohydrate Restriction.
Other Clinician Contributors
Double board-certified physician specializing in obesity medicine and family medicine. JoinCallibrate.com's medical team.
Advanced Practice Nurse. Outpatient psychotherapy for >30 years. Metabolic Multiplier.
Private GP focused on metabolic health in the United Kingdom.
General Practitioner. South of England.
Functional Medicine. Uruguay.
We thank Dr. Crutchfield for his generous assistance in editing.
Team: Veteran's Affairs
Paleo Pharmacist.
Protecting your NEST and ROPE podcast host. Author. Practicing doctor.
Stand-up comic. Author of Permission to Care: Building a Healthcare Culture That Thrives in Chaos. Tucson, Teams: AZ Low Carb Veterans Affairs.
Monu Khanna, MD
Teams: Veterans Affairs.
Longstanding metabolic health practice in Boston suburb
"Reduce medication through metabolic health" goal of most referrals.
Tailors messages for each of the 7 P's: Patient, Provider, Payer, Purchaser, Policy, Pharma, Paparazzi, Prevention
Practicing GP in Ayrshire, Scotland. Author, The Diabetes Diet: How to manage your Diet for weight loss and incredible sugar control
Ambulatory Care Pharmacist. Team Veterans Affairs.
Practicing physician, CT, US
Robert Oh, MD, MPH, Army Colonel
Sports & Family medicine. Practicing and Research. Team Veterans Affairs
St. Petersburg, FL. Practicing Cardiac Surgeon. Practice includes Metabolic Health & Heart Disease Risk Management. Meat Rx.
Brings low-carb to rural Deleware. English & Spanish
Developed and curates Low-Carbohydrate nutrition study references for the Nutrition Network.
Serial Entrepreneur. Meterbolic.org and Difference.Foundation
Amavi Consulting.com AZ Low Carb
Juan Carlos Torres Urrutia, MD
Internal Medicine, Sarasota, Florida
Scientists
Gout specialist. KetogenicRevolution.com AZ Low Carb
Completed an Oxford PhD. Harvard Medical School student.
Liaison with Metabolic Health oriented scientists. Author.
Migraine protocol author and scientist.
Coaches
SerenityNutritionAndWellness.com Scottsdale, AZ Low Carb
Nutrition Network Advisor. Facilitates a metabolic health support group in the Scottsdale / Phoenix, Arizona area.
Contributors
Health coach. Lost 180 lbs.
Our summer intern for 2020.
Former Nuclear sub commander. Metabolic Multiplier.
Gotham Government Relations & Communications: Modern Day Lobbyists, New York and Washington.
Retired Temple Cantor, Wedding Officiant, is the Administrator of Professor Richard Feinman's Nutrition and Metabolism Society
Doug and his wife, Pam Devine, run Low Carb USA and the Society for Metabolic Health Practitioners (SMHP). We supported the Society for Metabolic Health Practitioners for 6 months around their launch, provide many links to their useful content, and believe their continued success helps the metabolic health movement.
Co-founder. Program manager. Blog posts on Metabolic Multiplier.
Project Manager & writer.
Meatrition. Moderates 50+ Reddit communities. Graduate student in nutrition dietetics & food science at Utah State University.
Projects supporting "Low-Carb leaders"
We are deeply honored that so many luminaries in the metabolic health field have been kind enough to contribute to our knowledge either through a meeting, providing a quote, or a year long apprenticeship. We thank you for also being Metabolic Multipliers!
After hearing Tony Hampton, MD as a podcast guest I posed my usual question, "How can I help you succeed." He tells a very funny story about discussing my "cold email" with his wife and whether he should respond. I encouraged him to focus on metabolic health, tackle issues of culture and color, and I connect him with podcast guests periodically. Personally, I find Tony and Chris Palmer particularly insightful on metabolic health, probably because the populations often need a basket of metabolic interventions to improve rather than just diet. Tony's Protecting your NEST podcast is well worth a listen. I (Cecile) was honored to be interviewed for episode 65.
Richard Feinman, PhD
An early leader in the space, I helped Dr. Feinman upgrade his websites and he kindly called me his "web psychiatrist." In turn he also sowed the seeds for Save time! 3 metabolic health research portals, although it took me several years, and our Organizing Research team to realize his dream.
My husband and I introduced Brian Lenzkes, MD & Kristin Baier, MD, who formed a partnership in metabolic health care, Low Carb MD San Diego. I built their practice's initial website, after thoroughly surveying other direct primary care practices for messaging, offerings and pricing. Brian is an "old soul" and gives so much to so many, including through the Low Carb MD podcast. He & Nick Norwitz have been very generous about our contribution, including during their interview on "Life's Best Medicine" podcast.
Chris Palmer, MD
My Metabolic Multiplier co-founder, Christie, & I were honored to apprentice with Chris Palmer, MD for a year starting in 2019. I built out his website and we repurposed his tweets to other social platforms. Most Saturday mornings we spent 3 hours with Chris listening, learning, & collaborating. He kindly enabled us to attend 5 of Harvard's continuing education conferences for mental health professionals that he organized. Let me clearly credit Christie Barnett, APN (30 years as a psychotherapist) and Chris Palmer, MD (psychiatrist) for what I've learned about mental & metabolic health!
Jeff Volek, PhD, RD
Dr. Volek was gracious enough to attend our first 3 team meetings for "Promoting Metabolic Health for the military and veterans" and to thank us for the invitation.
After watching the Nutrition Coalition struggle to change the USDA dietary guidelines, I pulled together a military and veterans teams to strategize supporting those federal practitioners and how other major research projects have gotten funded. I cold-emailed Jeff Volek, PhD and he kindly attended our first 3 strategy meetings with a DARPA project manager, former nuclear submarine captain, veterans & practitioners. He has since made it happen! What a great Metabolic Multiplier and mensch!
Can achieving beneficial ketone levels improve metabolic health in the military? Ohio State scientists will seek answers with $10 million Department of Defense grant