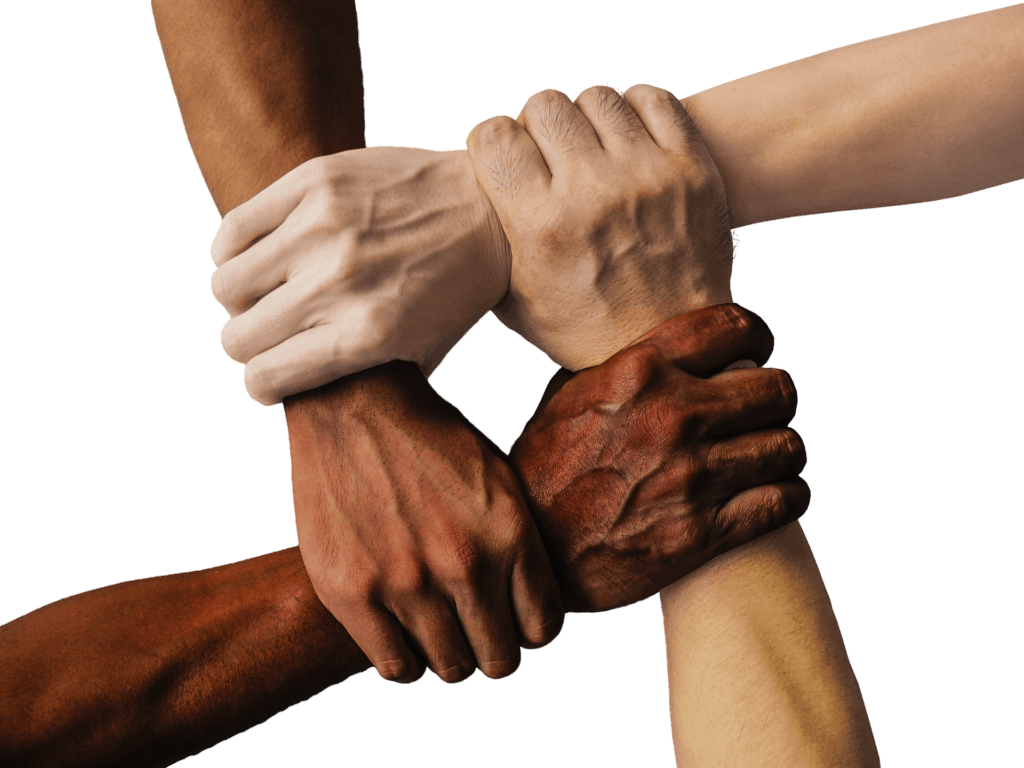 Metabolic Multiplier Team Topics
Condition-Specific-Protocols ||| Clinical Protocols & Toolkits | Federal Practitioners | Mental & Metabolic Health | Organizing Research | Practice Innovators | Science Education | Type 1 Diabetes ||| Community Catalysts ||| Advocacy for Metabolic Health | AZ Low Carb example | Building my practice | Low-carb Dietitians & Nutritionists | Insurance | Legal, Legislative & Regulatory ||
Our small group teams evolve based on member interests. Different meeting times to accommodate world-wide participation. We thank our many volunteers!
Condition-specific applications of reduced-carbohydrate therapies
1. Advocacy for metabolic health
Promoting Metabolic Health through communication, social media & leadership. Help specific clinicians build their podcasts and practices. Register with directories using this spreadsheet checklist. Educate others about health literacy. Includes Adele Hite's Communication Guide to unite advocacy for metabolic health.
---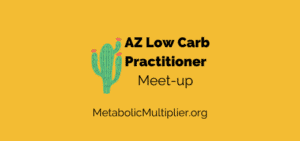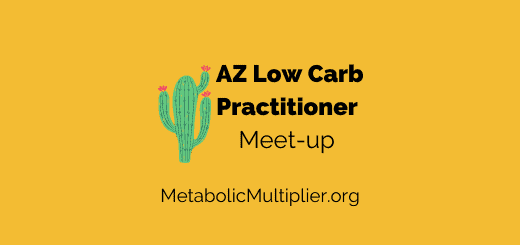 2. AZ Low Carb
Held a year of monthly practitioner meet ups and 6 months of consumer meet ups summarized in the AZ Low Carb YouTube Channel.
---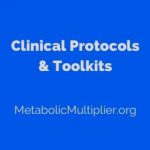 3. Clinical Protocols & Toolkits
Developed Your patient toolkit for prediabetes & type 2 diabetes. Met for 18 months starting 9/2019. Extremely helpful in reviewing Metabolic Multiplier posts and setting strategic direction.
To accommodate worldwide participation met at two different times each month.
---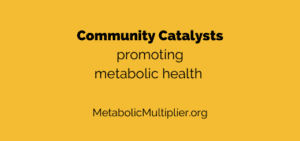 4. Community Catalysts
How can we help you succeed?
Early on we helped clinicians like Brian Lenzkes, MD; Chris Palmer, MD and Richard Feinman, PhD or build or upgrade their websites. We supported Tony Hampton, MD with podcast positioning and guests.
---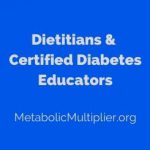 5. Dietitians (Low-Carbohydrate)
Includes those trained in both ketogenic diet therapies (KDT) and therapeutic carbohydrate restriction (TCR).
---
6. Federal Practitioners
Military
Due to Covid and the military operation in Ukraine, this group shifted its focus to Veterans Affairs.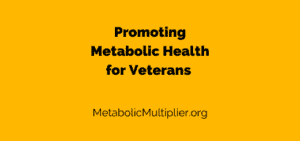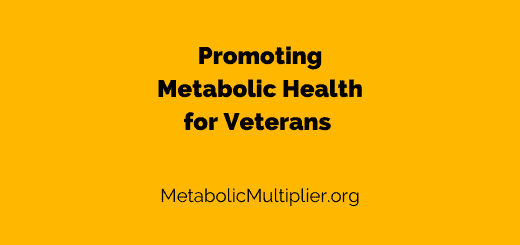 Veterans Affairs
Discuss promoting metabolic health through lifestyle for veterans and members of the military. Developed a publication for Federal Practitioner.
Meeting since January, 2021 through 2022.
---
7. Insurance
Virta is doing a great job of messaging to employers and health plan leaders. Target self-insured employers in your referral area with similar messaging.
---
8. Legal, legislative & regulatory
Worked with Antonio Martinez II and others to identify opportunities and constraints. Nina Teicholz. Dan Pincus. Cecile Seth.
Tekla Back of Keho.life has used her Pepsico & McKinsey background to think deeply about keto product labeling. Issues are complex, so we chose to prioritize other projects better aligned with our skills.
---
9. Mental & Metabolic Health
We find the "mental health is metabolic health" theory convincing. It posits the Metabolic Mind.
Where to start? Metabolic Mind's YouTube channel.
Metabolic Psychiatry certifications
Subject Matter experts in Metabolic Psychiatry
---
10. Organizing Research Team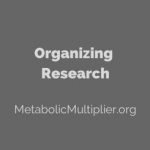 Developed Save time! 3 metabolic health research portals. #1 started as a long PDF which wasn't getting
---
11. Practice Innovators
Clinicians & researchers focusing on a particular condition. Explore the effects of nutritional therapies on metabolic health. Support advocates & help them thrive by sharing best practices and strengthening evidence. Helped several write & publish short summaries of their intervention. All are based on either therapeutic carbohydrate restriction or ketogenic diet therapies. Met May to January 2022.
--- 12. Science Education
Amplify nutritional, metabolic and lifestyle approaches to metabolic health. Extremely helpful in reviewing Metabolic Multiplier content (see bottom of each post for reviewers).
Developed Clever Eats: Progressive Steps towards Metabolic Health.
Co-chaired by David Pendergrass, PHD & Cecile Seth. Nick Norwitz, MD, PHD. Donal Collins, MD. David Crutchfield, MD. Katharine Morrison, MD. Christine Najjar, MD. Juan Carlos Torres-Urrutia, MD. Angela Stanton, Phd. Kendrick Murphy, PharmD. Doug Reynolds. Jonathan Clinthorne. Colette Heimowitz. Gemma Kochis. Metabolic Health Alliance members have been generous with their time.
---
13. Type 1 Diabetes
Working with IPTN and a group of clinicians and scientists on a possible paper.
---
What our teams do
Metabolic Multiplier teams strengthens community among those promoting metabolic health. Include clinicians, coaches, scientists, and advocates
Curate metabolic health resources. For example clinicians share patient education resources that they're finding helpful.
Facilitate self-managed teams around attendees interests and needs they perceive
Affinity groups around topics of interest. Affinity groups could include

Geographic region that you're likely to share referals like a state or smaller country
Specialty such as registered dietitians, medical weight loss with an obesity medicine specialist, direct primary care clinicians
Needs of Socio-economic groups such as keto on a budget, Spanish language resources. Replacement foods for particular ethnic groups such as Native American fry bread, Hispanic tamales, or vinegar- based Soul Food marinades
Particular interventions such as fasting, zero-carbohydrate protocols,
Metabolic conditions – Type 1 or 2 Diabetes, etc.
Team meeting ground rules
Focus on what unites us – Metabolic Multiplier's teams are intended for civil discourse furthering metabolic health. We are diet diplomats, so please take "diet wars" elsewhere.
Next Steps – last 10-15 minutes of each meeting.
Virtual Water Cooler – Join others after the meeting or 15 minutes before to socialize.
Meeting Times – Initial meeting times try to span the globe: 6am – CA, 9 am – New York, 3pm Amsterdam, 11pm Melbourne, 7pm New Delhi. Each team may adjust to actual participants. If another time works better for your timezone please contact us.
Active participants with common interests. Our groups are essentially Mastermind groups oriented around a common purpose and meeting for a fixed amount of time. Sometimes group members coallesce around producing a document or specific purpose.
Learn more …