How to: Login | Manage Listings | Edit Listing | Add Listing | Post Review | Claim Listing
To edit a listing
Go to the Metabolic Health Resource Directory homepage.
Login
You can login in one of 2 ways: Add Listing or Show Reviews
Select Add Listing to Login

or select Show Reviews from a listing's detail page. See the bottom left for the top section of this sample listing.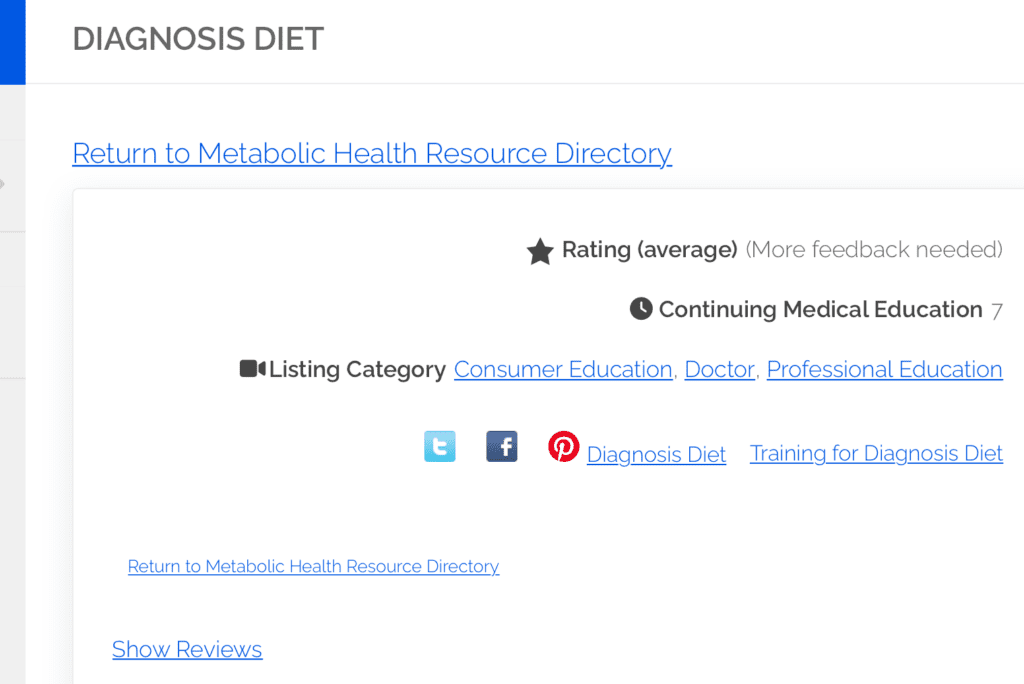 A login page will appear. Log In.
If Cecile created your listing and sent you a username and password then use those.
If you have Lost your password it will allow you to retrieve it.
Clicking Not yet registered will bring you to a page to register.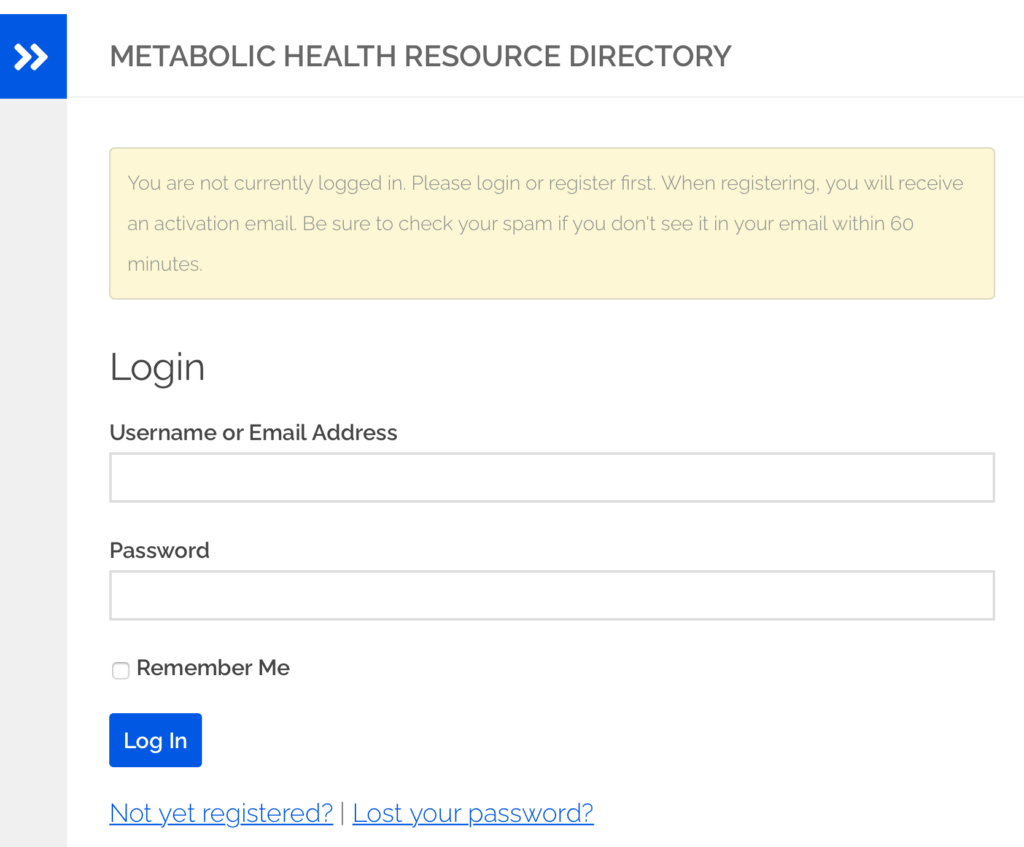 Register For This Site if you haven't already.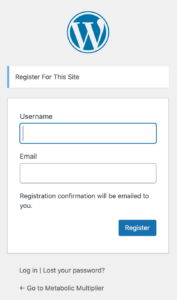 Manage Listings
Once logged in, a Manage Listings option will appear. Click on Manage Listings.

Choose your listing
See your listings. Choose one and select Edit in the bottom left corner.

Edit Listing
You will be taken to the first of 3 steps
Category Selection
Listing Information
Listing Images
1. Category Selection
Select a Listing Category. All listings are free. Click Next.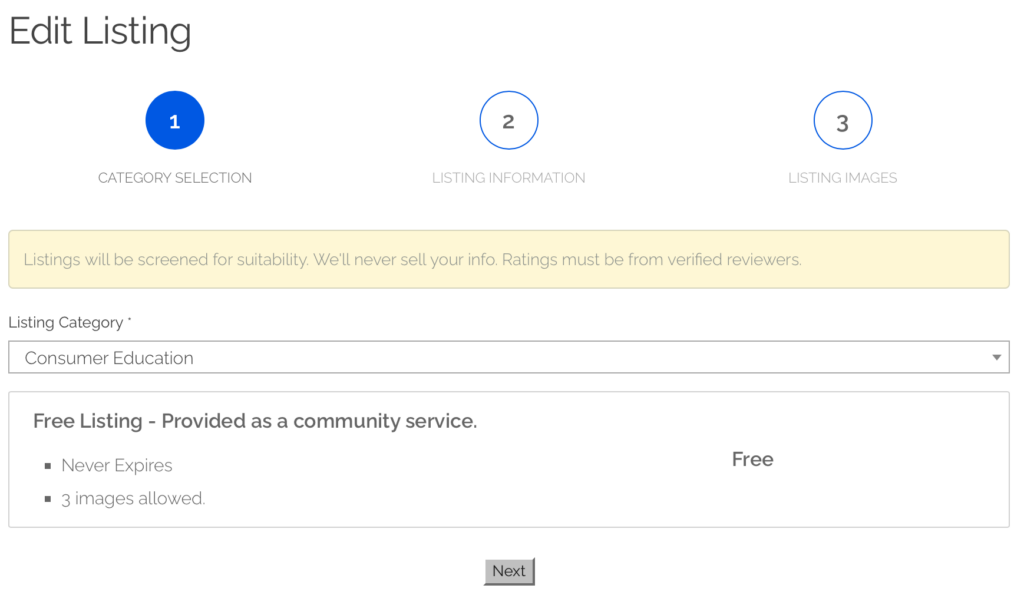 Cecile can add multiple categories to your listing if you want.
2. Listing Information
Fill out the Listing Information questionnaire.
Hate facing a blank page? Our Listing Information questionnaire is designed to help you quickly articulate your offering to potential patients and colleagues. Edit your choices later. Just Login. Feedback appreciated!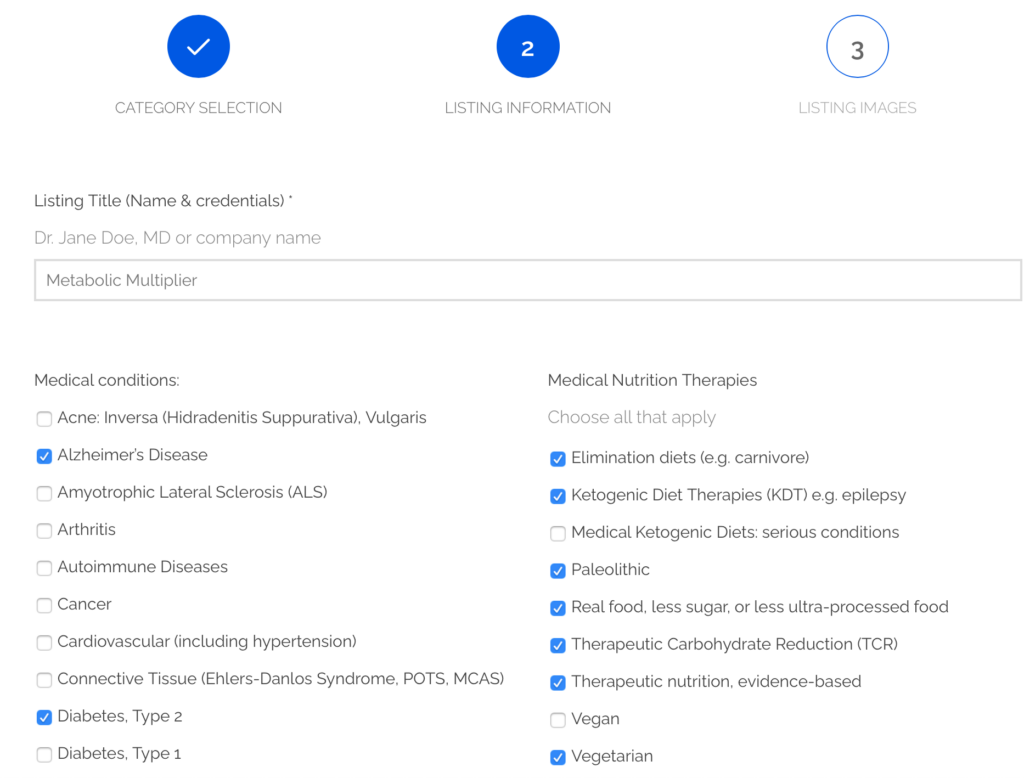 3. Listing Images
Upload images. For example, a head shot, logo or picture of your waiting room. Done? Select Complete Listing to save. Come back to edit anytime.
Forget something? Go Back to number 2. However, if you go back to step 1 before completing your listing you will lose your info from step 2.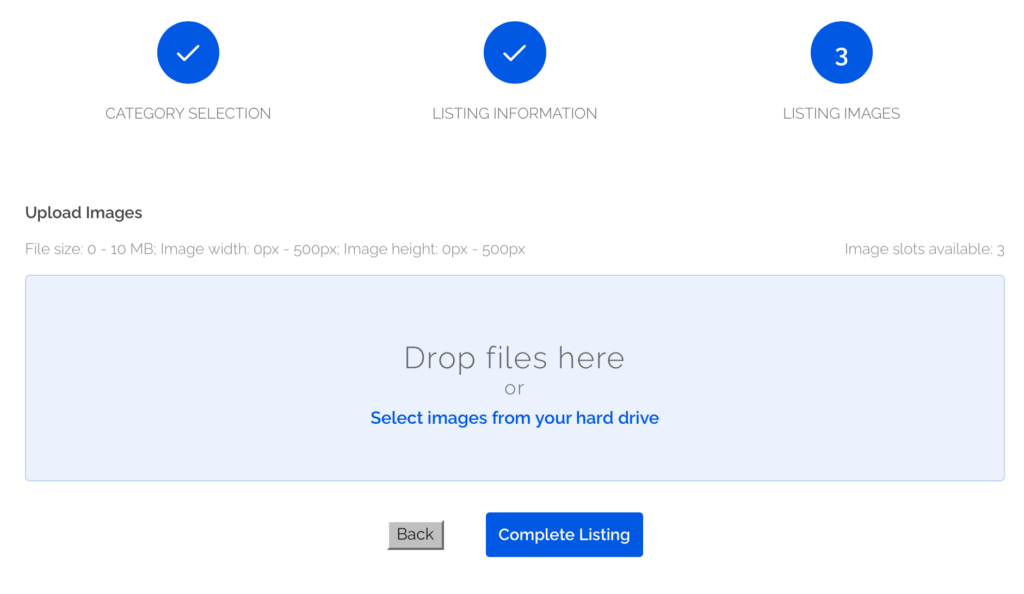 Submission Received
Congratulations! You have submitted a Complete Listing.
Select Go to your listing to see how it looks. Want edits? Repeat the process.

Add Listing
If you click on "Add Listing" you will be taken through the same 3 step sequence. Listing Information questionnaire topics vary based on the primary Listing Category selected in step one.
Post your Review or give a Rating
Navigate to the Metabolic Health Resource Directory. Choose a listing. Click on the Listing Title. The detail page will display. Select Show Reviews on the left in the picture below.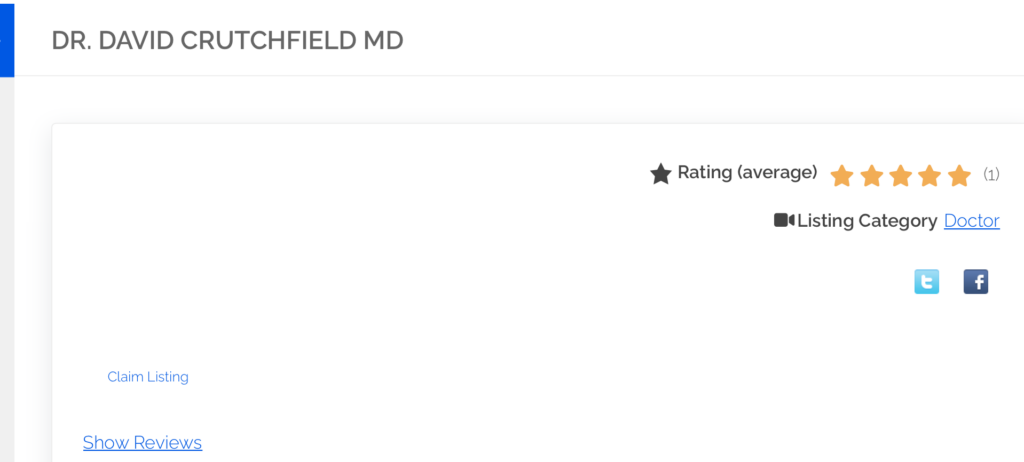 Please login to leave a review.

Post your review. Login again to edit later. All Reviews must be approved by and admin.

Claim Listing
Once you are logged in, Claim Listing will display for unclaimed Listings. Claims must be approved by and admin.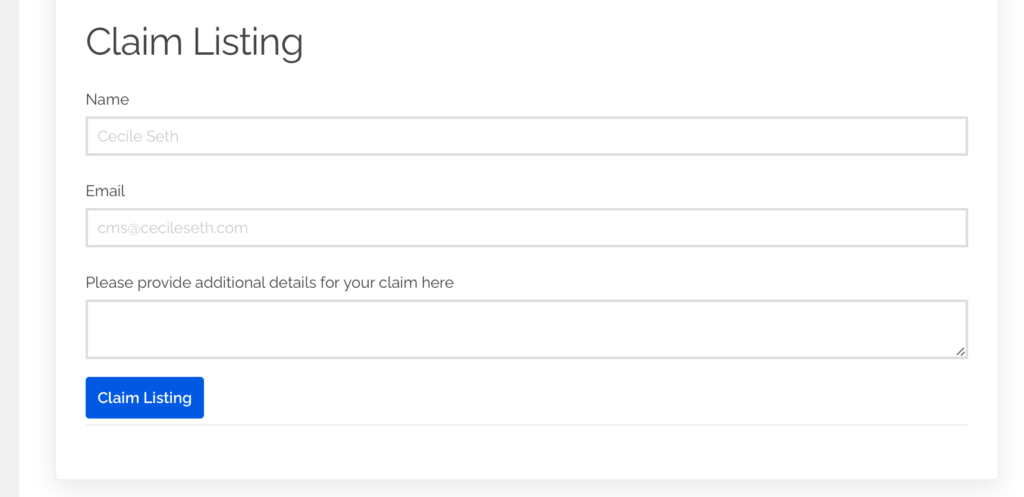 Thank you for making it this far! Feedback appreciated. Let Cecile know.