Return to Metabolic Health Resource Directory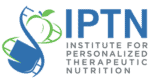 Details
Description
 IPTN prepares health professionals to safely prescribe therapeutic nutrition. Includes all nutritional approaches with evidence-base for treating chronic disease. Their annual report is an excellent read. Active, curated discussion among clinicians. This Canadian charity makes all its information available for free.
Therapeutic nutrition is a way for people to use personalized evidence-based eating strategies to reduce or reverse specific chronic conditions or symptoms of a chronic disease.
IPTN'sAnnual virtual conference
Type 1 Diabetes (2022)

Diabetes remission (2020 & 2021)
Community of Practice
Free on-line forum for practitioners and advocates.
Type 2 Diabetes Network resources. Part of British Columbia's Patient Safety & Quality Council
Level 1: Foundations in Therapeutic Nutrition - 12 hours
Level 2: Skill Building Workshop in Therapeutic Nutrition - 6 hours
Selected research articles
Over 3 years of past webinars.
Excellent, free consumer education resource developed with public funding and Canadian government support.
Insightful Overview of their first 6 years.