Return to Metabolic Health Resource Directory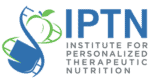 Details
Description
IPTN prepares health professionals to safely prescribe therapeutic nutrition. Includes all nutritional approaches with evidence-base for treating chronic disease. Their annual report is an excellent read. Active, curated discussion among clinicians. This Canadian charity makes all its information available for free.
Theme for 2023 "Everyone should know" that Diabetes remission is possible.
Focused on professional education for healthcare providers.  
"Therapeutic nutrition is a way for people to use personalized evidence-based eating strategies to reduce or reverse specific chronic conditions or symptoms of a chronic disease."
IPTN's Annual virtual conferences - Therapeutic Nutrition &
Diabetes remission (2020, 2021, 2023)

Type 1 Diabetes (2022)
Community of Practice
Free on-line forum for practitioners and advocates.
Type 2 Diabetes Network resources. Part of British Columbia's Patient Safety & Quality Council
Level 1: Foundations  - 12 hours
Level 2: Skill Building Workshops - 6 hours
Tracts specific to pharmacists, dietitians, & nurses. Coming soon for physicians
Over 3 years of past webinars.
Excellent, free consumer education resource developed with public funding and Canadian government support.
Insightful overview of their first 6 years.