Return to Metabolic Health Resource Directory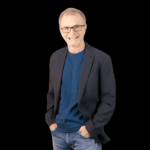 Details
Description
Dr. Pete coaches in treat gout and diabetes using therapeutic carbohydrate restriction.
Biochemistry PhD with 25+ years teaching experience, 4 of which have been in low-carb nutrition
Includes education and behavior change modules for individuals & their clinicians
Causes of gout
Statistics
Central fructose / uric acid metabolism
Standard hypothesis & where it fails
Hyperactivation glycolysis and Fructose/UA pathways
Hyperuricemia
Mechanics of Monosodium Urate Crystallization
The Wilcox and Khalaf (1975) model and why it matters
Chondrocyte/macrophage hypothesis
Mechanics of a  flare
Gout reversal & remission
Eliminating the drivers: alcohol, hyperglycemia, fructose, sleep apnea
Whole, real-food diet
Lowering urate, potassium citrate & heat
Biomarker monitoring
Comorbidities
Detailed food plan & monitoring
Whole, real food. 30 day meal plan. Vegetables. Health Fats. Calculating protein quantity. Practical model day with urate lowering strategies & eating.
Remission maintenance & coaching
Consistency. Keto-adaptation. Hyperuricemia. Nuances of nutritional ketosis. Exercise, stress, sleep. Follow on coaching.
Books -
Both co-authored with his daughter, Tanner Delannoy.
Presentations -
Podcast
Ketones & Coffee, episode 96 - Dr. Pete on Gout Remission, Diabetes Reversal, & Sugar Addiction