Clinician
December 17, 2020
@
9:00 am
–
10:00 am
EDT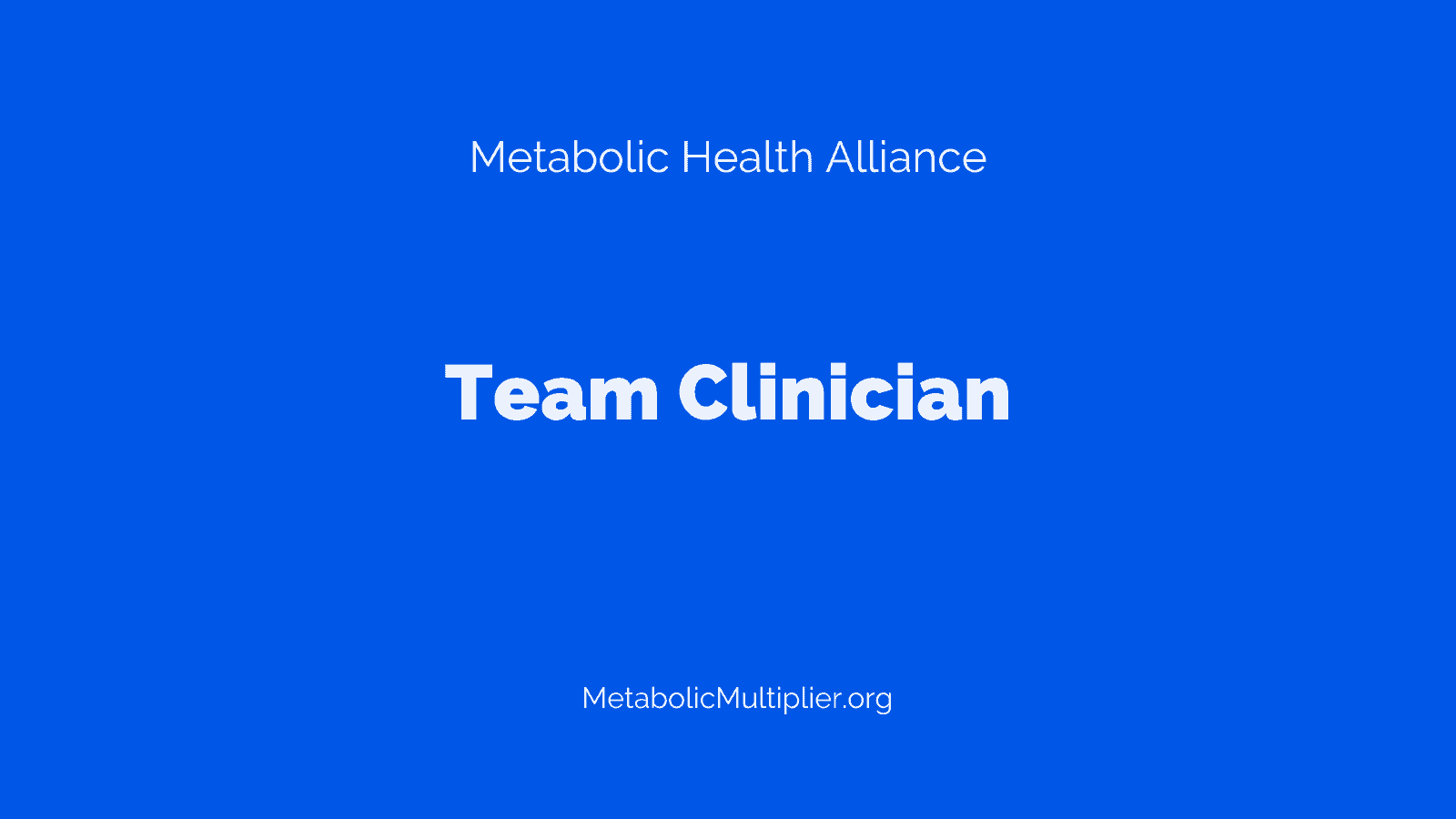 MHA Team Clinician Meetings
Support the Society for Metabolic Health Practitioners (SMHP) to develop and promote standardized protocols for implementing metabolic health interventions in the clinical setting. (See Emerging keto guidelines)
Team Clinicians – @ 9:00 am – 10:00 am ET (New York)
Meets 3rd Thursday of each month. Join with Google Meet
2020: 9/24, 10/15, 11/19, 12/17, 2021: 1/21, 2/18, 3/18, 4/15, 5/20, 6/17, 7/15, 8/19, 9/16, 10/21, 11/18, 12/16. Eastern Time (New York).
Team Clinicians Chair – Adele Hite. Alternate – Cecile Seth.
Members: Christie Barnett, APN. David Crutchfield, MD. Alyssa Gallagher, RD, CDE. Vyvyane Loh, MD. Katharine Morrison, M. D. Christine Najjar, MD, MS Internal Medicine. Nicholas Norwitz, MD-PhD candidate. Philip Ovadia, MD. Cecile Seth, MBA. Emily Spurlock, RD. Juan Carlos Torres Urrutia, MD. Doug Reynolds. Cecile Seth, MBA.
Learn more about…
Let us know where you'd like to help or just join a meeting!
**Meeting Ground Rules
Focus on what unites us – MHA teams are intended for those interested in furthering metabolic health. Metabolic Multiplier and Metabolic Health Alliance are diet diplomats, so please take "diet wars" elsewhere. Meeting ground rules will be posted later.
Meeting Times – Initial meeting times try to span the globe: 6am – CA, 9 am – New York, 3pm Amsterdam, 11pm Melbourne, 7pm New Delhi. Each team may adjust to actual participants.
Details
Date:

December 17

Time:

9:00 am – 10:00 am

EDT

Cost:

Free

Event Category:

Event Tags:

Website:
Organizer
Metabolic Multiplier
Event Navigation