How we got a Harvard Business School MBA to work with us for free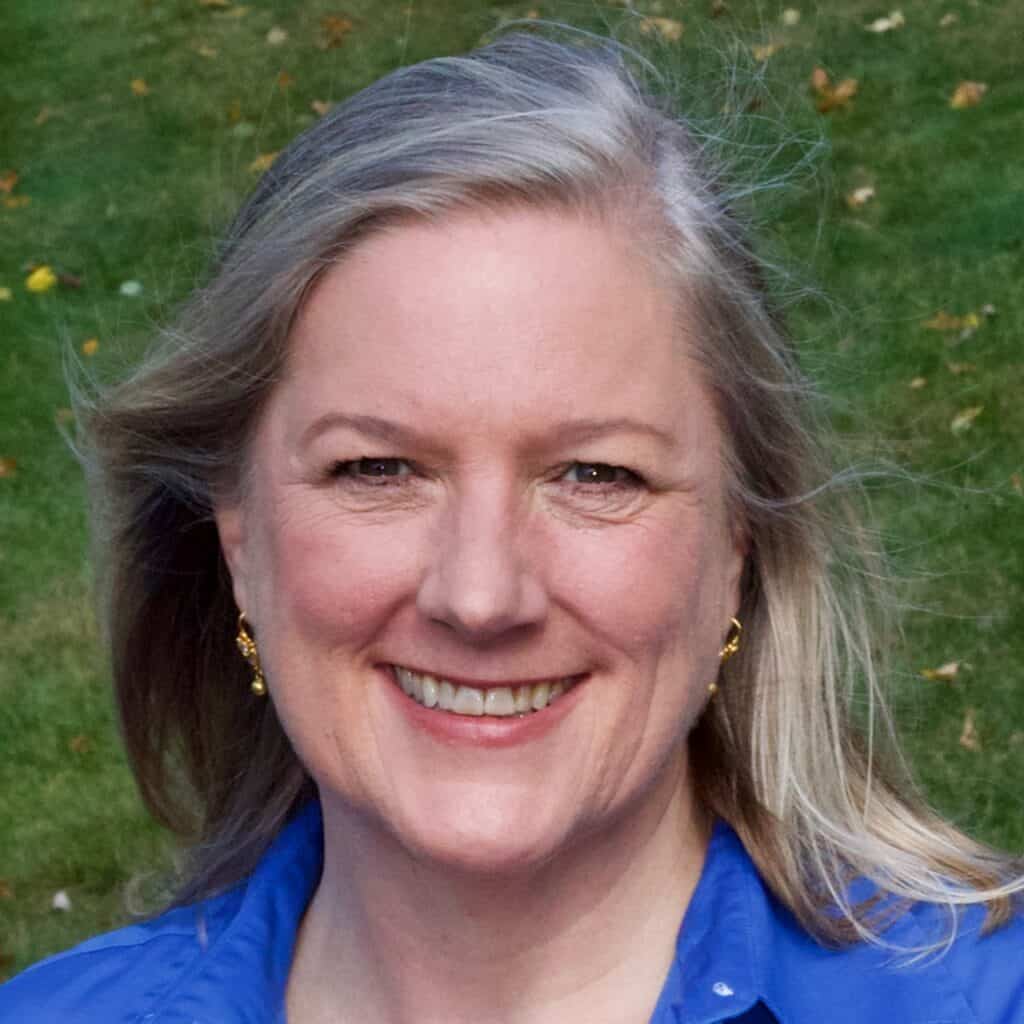 Who is Cecile Seth?
Cecile Seth, alumna of Harvard Business School, got her graduate degree as a "… a license to have fun."
What is "fun" for Cecile? She tells us that creative projects that "…identify unmet needs, devise a strategic solution, and implement" are her kind of fun.
Past "fun" included privatizing Soviet Block companies after the Wall fell, devising corporate strategy as a Bain consultant, and selling and building multi-million dollar e-commerce solutions during the web's infancy.
Why is accelerating low-carb adoption fun?
Fast forward to today. Cecile now brings her decades of digital marketing and data-driven expertise to her newest iteration of community service, Metabolic Multipliers.org. The opportunity to move this issue into the mainstream excites her and motivates her full-time volunteer work. What? Full-time work for free? Why?
Why Cecile and her MetabolicMultiplier team are volunteers
Cecile explains it best when she says, "This is the most important thing I can do in this phase of my life." She has had the big career. She has raised her children. Now is the time for her empty-nest, passion project. Making the type of healing she has benefited from available to others. That almost sounds like the manifesto of a zealot or a cult leader. But it isn't. She is neither a doctor, a dietitian, nor a nurse. Cecile is a science writer and a digital marketer who has recovered her health using metabolic therapies.
While in wide-spread use by our grandparents, they are not yet universally known to the average patient. So she is helping practitioners who are interested in lifestyle therapies. She is curating existing science to help familiarize patients and practitioners with the research. Facilitating the formation of local networks of practitioners, patients, and those interested in volunteering is another way she is involved. This multi-pronged approach is her plan to help move lifestyle based metabolic therapies into the mainstream.
Volunteers allow for free content
With the internet, we've trained consumers to expect content to be free. Quality content takes time and effort. Publisher's have been struggling to find a model that enables them to compensate their writers and editors appropriately. We are circumventing the monetization problem by providing our time and effort for free. We believe free content will reach more readers.
So, our work at MetabolicMultiplier.org is unpaid and done in a spirit of community service. We facilitate access to information by curating and presenting it in formats that we hope are useful to patients, researchers, and clinicians. Our hope is that this will improve health outcomes.
As a result, we have no financial conflicts of interest. We hope this enhances our content's credibility. When we link to books as sources we reference Goodreads, rather than using a book seller's affiliate program.
A metabolic intervention helps people live their best lives
They address many potential health benefits:
In 2017 Cecile adopted a ketogenic diet in support of her husband's fight against diabetes. Over the first year she gradually lost 50 pounds and was less troubled by an arthritic knee. In the second year she stayed for her own metabolic health and experienced unanticipated improvement for her own mTBI (mild traumatic brain injury) symptoms. A metabolic intervention for a neurological problem – who would have thunk it? She was intrigued.
A unique perspective brings innovation and hope
Then she met many doctors employing metabolic therapies, especially the ketogenic diet. Many of their patients are seeing tremendous improvements using the ketogenic diet as a medical intervention for various disorders.
Innovation often comes when you cross different silos of expertise. By sharing the promising results these clinicians and other researchers are seeing, we want to encourage more research and practical applications of this intervention.

Cecile Seth
Great teams bring complementary skill sets.
Cecile and I knew that many families and practitioners would benefit from these insights. However, there isn't a lot of money being made from these therapies. Often, real food has a lower profit margin than ultra-processed, packaged products. Clinicians are talking about slowing or reversing the progress of some diseases and sometimes even de-prescribing drugs. The marketing machines that often promote a new drug or product don't see the same financial incentive to engage in metabolic therapies.
A nurse and a marketer leading our team.
We find our complementary skills quite valuable. For example, Cecile's digital and management expertise complements my own 25 years as a nurse psychotherapist.
Why help you build your practice?
Medical practitioners invest many years training in their specialties. Each specialty brings its own expertise and credibility. Medical doctors often find content more trustworthy if it is backed by data shaped by research.
Also, clinicians may benefit from sharing best business practices. They may not be experienced in developing a website or other business aspects of setting up a low-carb practice. Our volunteers with complementary skill sets can help.
Why encourage research?
Curation and original content are a powerful combination.
Cecile and I curate scientific research exploring metabolic themes. Healthcare's fact-based orientation echoes that of Cecile's management consulting background.
Cecile and I write interpretive pieces that better develop the connections between concepts and make the academic language more accessible. We also make it search-engine friendly and share it on social media. Ideally, MetabolicMultiplier.org will curate the related content structured in a way that helps you understand the connections.
Other resource guides & toolkits you might value
Curious about improving metabolic health with lifestyle?
Where do I start improving my metabolic health?
For clinicians using therapeutic carbohydrate reduction (TCR), ketogenic diet therapies (KDT)
For colleagues interested in amplifying metabolic health
Success stories from the our team