Return to Metabolic Health Resource Directory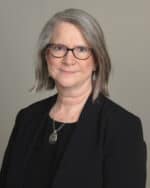 Details
Accepting new patients?
Yes, patients/clients
Accepting new opportunities? Yes...
Complex patient consultations
Roles - Medical Nutrition Therapy (MNT) Treatment Team
MNT informed Clinician (Collaborates on nutrition guidance), Metabolic Health Coach (Facilitates dietary & lifestyle changes)
Do you treat patients with mental health issues?
Yes, as part of my primary care or other practice.
Medical conditions:
General metabolic health, Alzheimer's Disease, Amyotrophic Lateral Sclerosis (ALS), Autoimmune Diseases, Diabetes, Type 2, Epilepsy, Mental Health: Bipolar Disorder or Schizophrenia, Mental Health: Binge Eating, Addiction, Substance Use Disorders, Mental Health: Depression, Anxiety, Obsessive Compulsive Disorder, Mental Health: Anorexia Nervosa, Mental Health: Post Traumatic Stress Disorder (PTSD), Mental Health: Stress Management, Multiple Sclerosis (MS), Neurology: ADHD, Autism, Non-alcoholic Fatty Liver Disease (NAFLD), Obesity / Metabolic Syndrome / Insulin Resistance, Parkinson's Disease
Medical Nutrition Therapies
Ketogenic Diet Therapies (KDT) e.g. epilepsy, Medical Ketogenic Diets: serious conditions, Real food, less sugar, or less ultra-processed food, Time restricted eating & therapeutic fasting, Therapeutic Carbohydrate Reduction (TCR), Therapeutic nutrition, evidence-based
Metabolic Health Training Program:
KDT - Charlie Foundation - Ketogenic Therapeutics Mastery
Virtual or In-person?
Virtual
Metabolic Multiplier teams (volunteer)
Clinical Protocols & Toolkits., Dietitians and Nutritionists (Low-carb), Mental and metabolic health, Science Education, Other projects
Which states are you licensed / active in?
North Carolina
Description
Therapeutic Ketogenic dietitian with extensive experience using medical ketogenic therapies to treat pediatric epilepsy and other neurological conditions.
Ratings
There are no reviews yet.
Christie Barnett
|
October 27, 2022
Cecile Seth
|
October 7, 2022
Please
login
to leave a review.