Organizing Research Portals
January 18 @ 10:00 am

-

11:30 am

EST

Free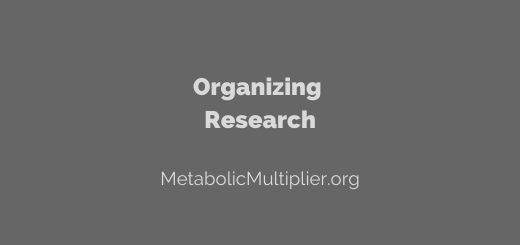 Organizing Research Team
Promoting human metabolic health with useful organization of research.
Research libraries on Zotero
Metabolic Multiplier Curated by Sarah Rice of Nutrition Network. ~2,500 studies organized by collection.
Keto Science Database (9,000+ studies) a more comprehensive list administered by Travis Statham et al. Organized by tags.
Low Carbohydrate References with Nutrition Network
Our thanks to Sarah Rice for her hard work curating! (Volunteers can request early access. A subset of the Zotero database above.)
Developing 2 page overviews for low-carb nutrition and
Organizing metabolic health research portal meetings-
For the month of January we've moved to a Tuesday.. Time is subject to last minute changes due to South African power cut schedules. 
Met since monthly since 9/2020. 
Chair: Cecile Seth. Members: Sarah Rice. Travis Statham. Philip Ovadia, MD. Juan Carlos Torres-Urrutia, MD.
See items #1 through 4 to see how we've been organizing research.
Learn more about…
RSVP via our Contact Us to receive a conferencing invite. Let us know where you'd like to help and your time zone.