Organizing Research
December 5, 2020
,
8:00 am
–
9:00 am
EDT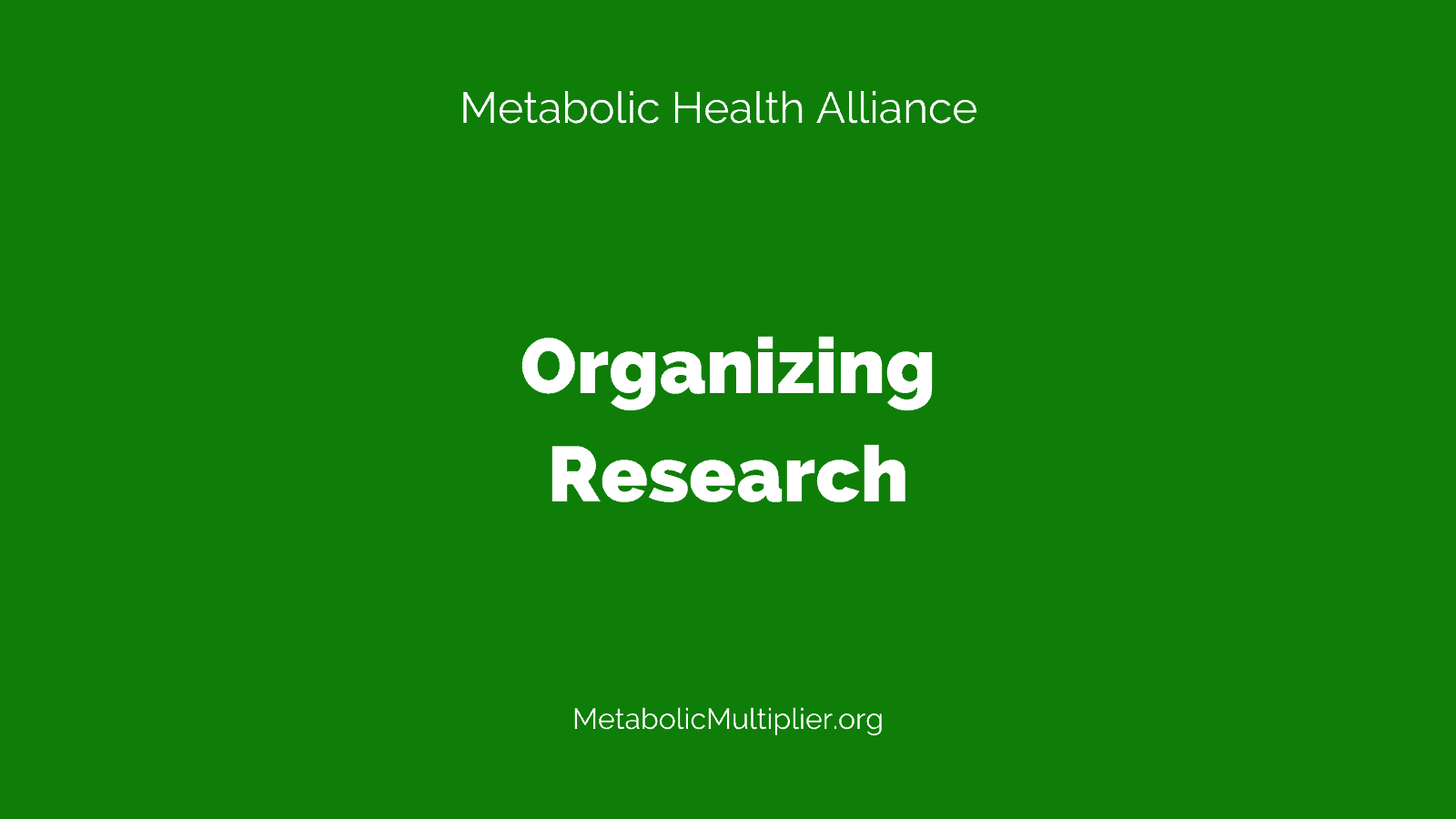 MHA Team Organizing Research
Promoting human metabolic health with useful organization of research.
Research libraries on Zotero
Organizing Research – Meets the first Saturday of each month: 2020: 10/3, 11/7, 12/5 2021: 2/6, 3/6, 4/3, 5/1, 6/5, 7/3, 8/7, 9/4, 10/2, 11/6, 12/4.
Join with Google Meet
Interim Chair: Cecile Seth. Members: Sarah Rice, Travis Statham, Philip Ovadia.
Enhancing tagging guidelines building on work by Siobhan Huggins
Learn more about…
Let us know where you'd like to help or just join a meeting!
**Meeting Ground Rules
Focus on what unites us – MHA teams are intended for those interested in furthering metabolic health. Metabolic Multiplier and Metabolic Health Alliance are diet diplomats, so please take "diet wars" elsewhere. Meeting ground rules will be posted later.
Meeting Times – Initial meeting times try to span the globe: 6am – CA, 9 am – New York, 3pm Amsterdam, 11pm Melbourne, 7pm New Delhi. Each team may adjust to actual participants.